Firstly, thank you for all the input over the course of the Beta program, we're getting close to the end of it now and we're planning to open things up to general users shortly.
As part of that we've been working hard on a lot of new features and enhancements to existing ones.  Firstly, we've brought in a completely new look summary page which will allow easier 'at a glance' views.  One of the new data points will be 'peak latency' where you'll be able to see not only the average time for an API call, but the maximum time taken.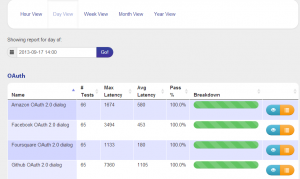 With the new reporting, we've also updated the charting service to enable better visualization of latency and pass/fail rates for trending purposes.
We've added some new features to the test creation toolset and added a new reporting service for creating custom reports on the APIs you're monitoring, this can include A/B comparison testing.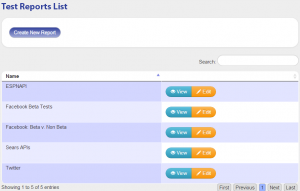 Then, there's the test creator itself which has had some new features added and we'll be updating this again shortly to enable follow on test cases where you have dependent API calls.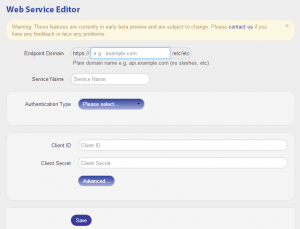 If you can't wait for us to open up the trial, then please sign up for the beta and try things out.
Finally, we hope you like the new name for the service!  APImetrics is going live very shortly and we hope you're going to make it an integral part of your monitoring solution.